---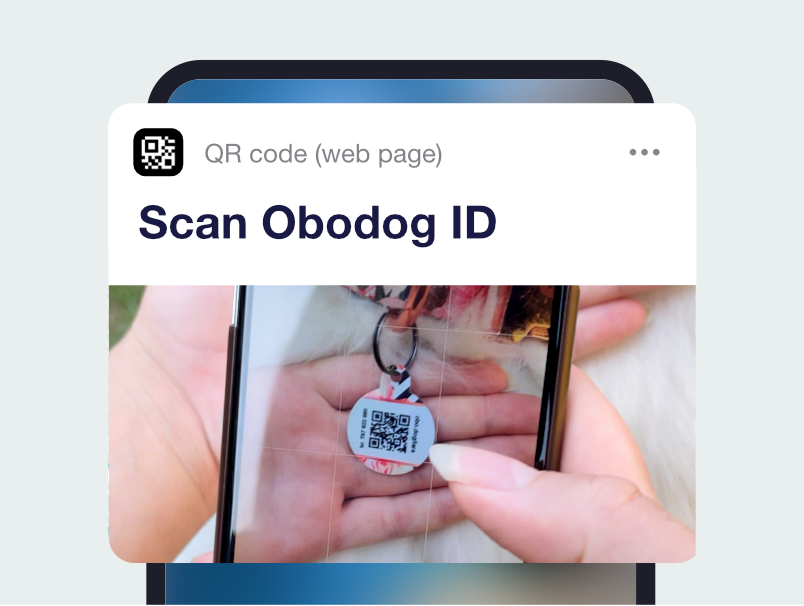 Smart Obodog ID dog tag
Obodog ID is dog identification tag that uses modern technology to ensure your lost dog returns safely home to his owner. It can be scanned with any smartphone.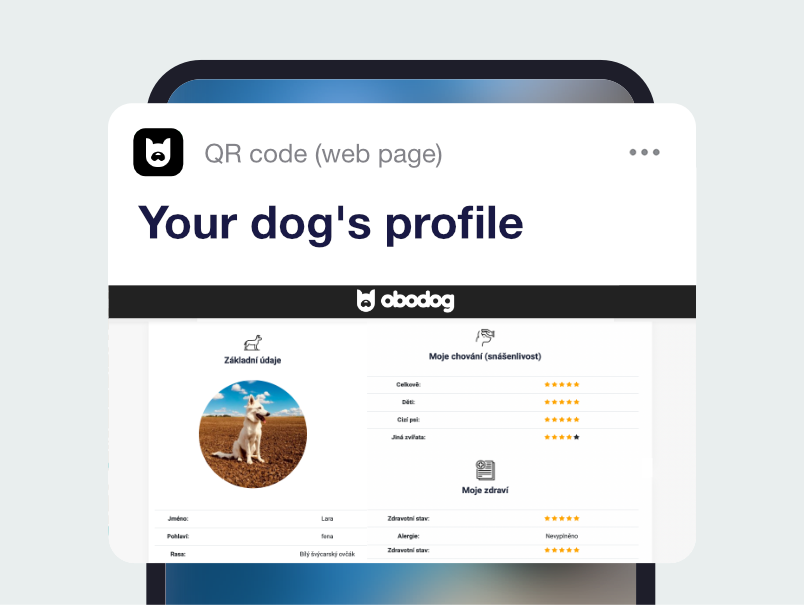 Your dog has his own profile
Smart Obodog ID tag is connected with online profile of your dog. There you can share any information - phone number, address, medical condition, allergies…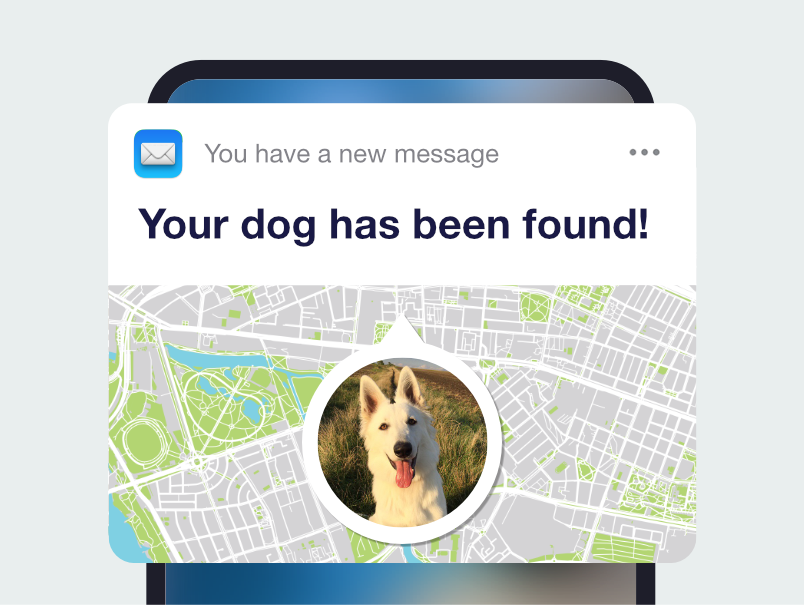 Notification when your pet is found
As soon as your dog is found you will receive a message. E-mail with information and GPS location of your dog.